Passive Thermocouple Temperature Sensor
Thermocouple temperature sensor is a passive sensor. Based on the thermoelectric effect of temperature measurement principle, it has a wide range of temperature measurement (-40-1800℃) and stable performance.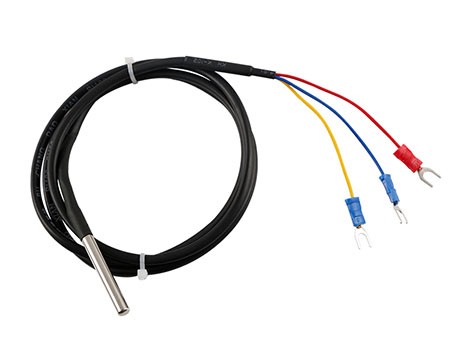 Application :
●Thermocouple sensor
●Used in bolier and pipeline etc...
●Temperature measurements of gases and liquids
●Solid surface temperature measurement
Advantages
01Passive temperature sensor with lowest price.
02Used for high temperature(max 1800℃) measurement environment with stable performance.
03Simple structure and remote transmission of 4-20ma output.
04Thermocouple sensor manufacturer.
Resources
Technical Data
Passive Thermocouple Temperature Sensor

Index No

K / E / J / T type / PTC or customized.

Measuring range

-50-+ 200 ℃ (default)

-200-+ 200 ℃

-50 ℃-+ 420 ℃ or customized.

Accuracy

2B, B, A, 1 / 3B etc. available

Probe Diameter

Φ4mm, φ2, φ3, φ5, φ6mm or customized

Probe length

30mm (default), 10,20,40,50,60,70,80,90,100mm or customized

Cable Length

0.5 m, 5 m or customized

Probe Material

Seamless 304
Related Products
Inquiry
Please complete form below to request a quote for Temp sensors.