New Arrival, Non-full Tube Electromagnetic Flow Meter
May 09, 2022
Electromagnetic flow meter is one of the most popular flow monitoring devices in water treatment. It has the advantages of high accuracy, high stability and reasonable price. Current magnetic flow meter on the market has one limitation that it measures full tubes only, it can't work in non-full tubes.
To solve this, Holykell has just launched a new arrival, non-full tube electromagnetic flow meter. It works in non-full pipes and round/rectangular or other special-shaped pipes.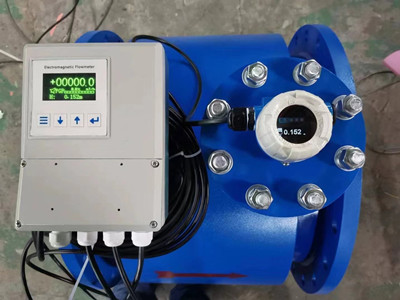 Besides the product display has been greatly upgraded. It features a high & low temperature resistant OLED display which can provide optional white/green/yellow characters, which better facilitates data view and operation. Now it has 10 digits for accumulated flow display rather than 9 digits for the previous 4800 series.
If you need remote monitoring of electromagnetic flow meter, GSM and GPRS wireless data transmission function is optional. And we can also provide custom bootup logo. If you are interested in this, welcome your inquiry.