UE3001 Non Contact Ultrasonic Liquid Level Meter
The non contact ultrasonic liquid level meter have all gold-plated circuit boards, internal electromagnetic shielding and software digital filter are tested for (industrial) 48 hour under high and low temperature aging. It promises higher and long-term reliability.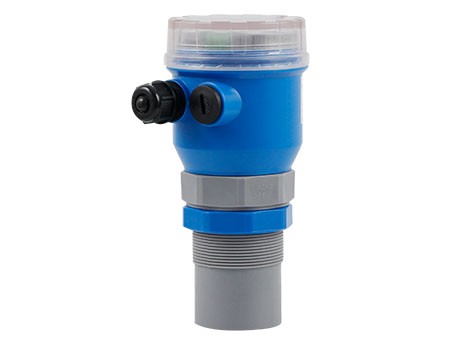 Application :
● Non contact liquid level measurement
● Grout pool level monitoring
● Slurry pool level measurement
● Storage tank measurement
Advantages
01Support M60*2 mm threaded into type and coil clamping type installation
02Many model output optional customizable 4-20ma three-wire system
03Less than 200ms responsible time to make sure more accuracy
04 Wide range of application,Sealed high-temperature toxic volatile
05Housing adopts the NLEPE synthetic material IP66 waterproof,Anti-Skid,Anti-corrosion
06High quality terminal blocks ,Excellent anti-jamming is strong, long term stability
Resources
Technical Data
| | |
| --- | --- |
| Level Range | A : 5-15m B : 20-30m |
| Output | 1~5V/0~5V;4-20mA/RS485,RS232/NPN swith or relay |
| Bline Zone | 300mm~800mm |
| Power supply | DC24V/300mA |
| Working temp | -40°C~+85°C |
| Pressure port | M68*2.0 male |
| Application | Liquid , Solid |
Related Products
Inquiry
Please complete form below to request a quote for Level sensors.