HPT675 Remote Water Level Data Logger
Remote water level data logger is a data logging instrument developed for any water quality measurement needs. It adopts RS485 communication interface and communication protocol based on holykell, which is convenient for users to use in large-scale networking.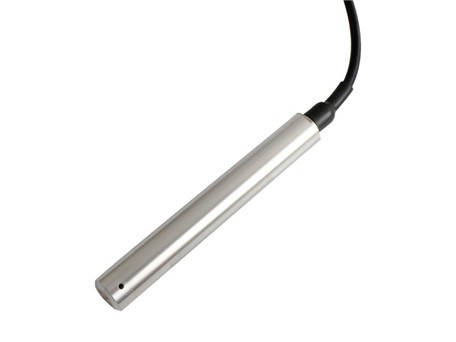 Application :
●Water level, pressure and temperature monitoring
●Real time data logger with battery
●Small diameter(19MM) water level recorder
●groundwater level data recorder
Advantages
01High accuracy class, temperature range -30℃~80℃
02Power supply by 3.6V/2400mAh Lithium cell
03Time setting span,1s to 255h 59minutes 59 seconds
04Recording 5,000 times.
Resources
Technical Data
Model

HPT675

Technology parameter

0…1m H2O,2m H2O,… 100m H2O(0-0.1Bar,0.2Bar…10Bar)for Gauge

0~0.1…1MPa(Absolute)for Absolute

Combined error: ≤0.5%F.S.O

Output: RS485 digital

Input voltage: Cylinder 3.6V/2400mAh lithium cell

Operating temperature: -30℃~+80℃

Overload

200% F.S.

Burst Pressure

300% F.S.

Accuracy(Linearity; Hysteresis;Repeatability)

±0.05%F.S @20℃

-10℃~40℃, 0.10%FS(typ.)to 0.2%FS(max.)

-30℃~80℃, 0.15%FS(typ.)to 0.3%FS(max.)

Record interval

1s~255 hours 59 minutes 59 seconds,(1s~10 days 15 hours 59 minutes 59 seconds)

Record data quantity

Recording stops when the records are 50,000 (including date, time, temperature and pressure)
Related Products
Inquiry
Please complete form below to request a quote for Level sensors.