HPT612-W Zigbee Wireless Sensor for Level Pressure
The wireless sensor in ZIGBEE mode, which include "Liquid height measuring terminal equipment in ZIGBEE communicate mode, "Server Management Software", "Communications Coordinator" and "Configuration Line".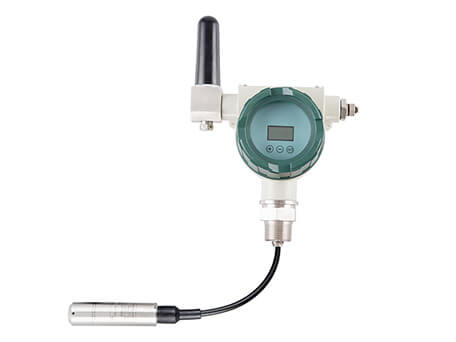 Application :
● Diesel level
● Fuel level
● Water level
● Liquid level
Advantages
01The "Terminal" is used for timing measure liquid height value and temperature value, and transmit these measuring value to the "Software" in ZIGBEE communicate mode.
02The user can set the density of the liquid on the server management software, according to the density value set by the use, the data can be automatically converted into the liquid pressure and liquid level value is displayed.
03Communications coordinator is connected to the RS232 serial communication interface of the server computer, with 12VDC power adapter for receiving ZIGBEE wireless temperature and pressure measuring terminal transmitted monitoring information.
Resources
Technical Data
Range

0~1 M…500 M H2O optional

Output

Zigbee wireless

Power supply

12VDC~30VDC or Battery-Powered

HW02 Wireless Network Coordinator

Power Supply

5V/1A adapter

Interface

RS-232

Transmission distance

Max 400 meters

PC software English version

Certificate

CE,ExiaII CT6 Ga ,ATEX,RoHS
Related Products
Inquiry
Please complete form below to request a quote for Level sensors.