H2601 Wireless Pressure Sensor with IoT Cloud Platform
Wireless pressure sensor is a kind of intelligent wireless communication instrument with low power consumption and high explosion-proof property. Based on the mature HOLYKELL iot cloud platform and various mobile terminal wireless transmission modes, it provides the best solution for remote monitoring of water pressure and oil pressure.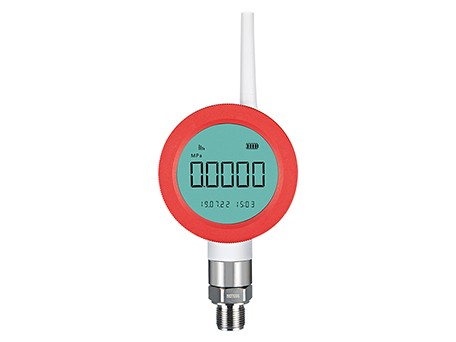 Application :
●NB-IoT/Zigbee/GPRS and Lora
●Wellhead pressure monitoring in oil field
●Fire protection water system
●Pressure monitoring of industrial storage tanks
●Pipeline oil pressure at gas station
Advantages
01NB-IoT, Zigbee, GPRS and Lora wireless transmission modes.
02Low power consumption lithium battery power, service life up to 5 years.
03Support USB port connection, PDF and CSV document data export.
04Remote monitoring of pressure data, no extra expense to worry about.
05One of the largest wireless gauges manufacturer in China.
Resources
Technical Data
Product Name
H2601 Wireless pressure sensor
Pressure Range
0 ~ 100MPA optional
Configuration method
Local USB / remote configuration
Working power
3.6V,19Ah (Can be replaced by yourself)
Battery Life
5 years (send data every hour)
Power consumption
Normal work 70mA sleep is less than 0.1mA, data sending and receiving 330mA
Display
2.4 inch large size LCD screen
Network format
NB-IOT/GPRS/4G
Antenna
External waterproof antenna
SIM Card
Built-in SIM card
Sampling interval
1 time / min

Data transmission Interval

5min(Note: The battery life of the sensor will be extremely short)
10min(Note: The battery life of the sensor will be very short)
30Min,60min,360min,720min,1440min IOTTime interval for monitoring terminal to periodically report wireless data
Note: The reporting interval may be slightly different from the standard time
Wake-up mode
Buttons, timing, USB
Upload information
Pressure, temperature, signal, battery power
Working temperature
-30℃~+70℃(Medium does not crystallize)
Accuracy
0.5
Temperature influence
0.015%F.S/℃
Waterproof level
Normal IP66/Explosion-proof type IP68
Weight
Normal 0.55kg/ Explosion-proof type 1.5kg
Installation
Vertical and horizontal installation
Certificate
CE、ROSH, Exia IIC T6 Ga
Related Products
Inquiry
Please complete form below to request a quote for Pressure Sensors.