Sanitary Pressure Sensors for Food Industry
August 22, 2022
Pressure and liquid level measurement in food and pharmaceutical industries require sanitary pressure sensors.
Holykell sanitary pressure sensors HPT601 can meet the various requirements and demands in the sanitary application. The product is made of high-quality materials. Being compact, it has strong corrosion and vibration resistance, with the unique sanitary process connector used, making them excellent in terms of accuracy, temperature drift and long-term stability. When it is used in sanitary applications, it can solve such problems as scaling, clogging and cleaning, and prevent secondary contamination.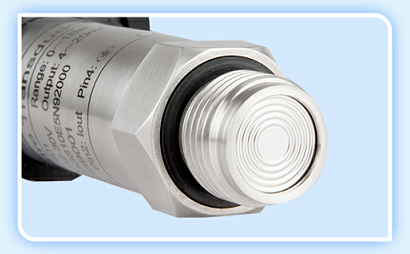 Product Features
Durable full stainless steel housing Strong corrosion and interference resistance Imported core, the accuracy up to 0.5%F.S Flat diaphragm structure, viscous media capable and guarantee optimal CIP effect Short circuit protection and reverse polarity protection Support a variety of signal output Imported Hirschmann connector, dustproof and waterproof Maximum temperature resistance 150℃
The sanitary pressure sensors are common in food processing, pharmaceutical and medical industry, filling process in beer, beverage and dairy.