Radar Level Sensor for Seawater and Tide Measurement
January 05, 2022
A project leader from Sri Lanka requires a high-precise radar level sensor to monitor sea water and the tide. Due to the corrosion of seawater, ordinary water level sensors cannot meet the requirements of high anti-corrosion and anti-rust. Based on the customer's working conditions, we recommend radar level sensor HR265 with a full stainless steel shell.
HR265 radar level sensor adopts 26Ghz radar technology and the accuracy is up to 5mm. And the measurement is hardly affected by corrosion, foam, vapor, temperature and pressure changes. Since the sensor is to be used on the seaside for a long time, daily temperature change and foam exist, this kind of sensor is a good option. Besides, the housing material supports stainless steel or aluminum for different cases. In this case, the latter one is recommended due to the corrosion of the seawater. Full 304 stainless steel structure with glue injected for anti-corrosion performance, which is unique from others sensors. And the IP rating reaches IP67 standard.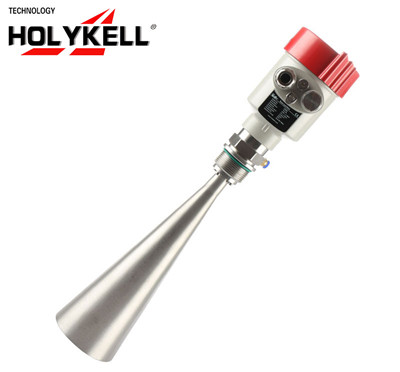 Now 100pcs of Holykell radar level sensors are working fine on the site. And this sensor supports both level and distance measuring modes. Only a few steps are require to change the modes.